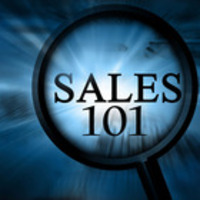 So, what really is "Sales"?
What attributes are needed to become a Great Salesperson?
My first job in the Transportation industry was in 1974 with CP Rail- Canadian Pacific Railway at 589 Fifth Ave. NYC working under a Giant of a man by the name of Charlie Seiss. Mr. Seiss was about 6'3 inches tall-280 lbs- wore a dark blue pinstripe suit-white shirt- black shoes & most notably a Big Black Patch over one eye.
So,why a black patch you say. Well…he was blind in one eye, but this was not what the patch was really about. You see Mr. Seiss was a true salesman at heart. When he entered a room you noticed- we all noticed. He had a deep commanding voice & spoke with wisdom and authority, as you see, when he entered a room he WAS CANADIAN PACIFIC RAILWAY !
Why is this so important you may think. Mr. Seiss left a positive, memorable impression on his staff- his clients- his peers- an impression, a memorable impression on one and all. Simply put, this is a cornerstone of what I was taught to be "SALES".
The other part was a very simply thought which is that you clients problem is your OPPORTUNITY. Repeat, your problem is our/my opportunity. So many do not get this simple but important thought. You see it every day when we contact "service providers" and get much less than service deserved.
So- Thank you Mr. Seiss for Teaching me what sales is all about….the phone rings- we answer- we LISTEN- we respond- we solve-we give you our word and we deliver- we win your heart and we win your business.
That's it for now & please remember – BE REMEMBERED !