Matt Guasco
Director of Business Development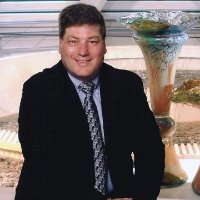 Matt has served in various roles including regional representative for the Port of L.A. and as a consultant to the transport industry for containerized, break bulk and rolling stock interests in the Northeast and Mid Atlantic states. He develops innovative strategies for moving cargo worldwide and provides an outreach to cargo owners and the 3PLs on transportation issues which affect the movement of goods here and abroad.
Matt served as the eastern regional representative for the ports of Miami, Jebel Ali and Liverpool and has worked in ocean carrier sales and commercial and military freight forwarding for both air and ocean cargo.
He is a graduate of the University of Dubuque and has earned certificates in Ocean Transportation, Container Control and Terminal Management, and Chartering principles and practices from the Seamen's Church and World Trade Institutes.
He currently sits on the board of the Containerization and Intermodal Institute and the International Commerce Club of New Jersey.
RCL Agencies Inc