Denise McWalters
Business Development Executive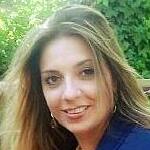 Denise joins RCL Agencies, Inc. as a leading Sales Executive in marketing and new business development for both RCL's national and international markets. With over 20 years experience in the trade and strategic sales, Denise is a welcome addition to the RCL Team.
Equipped with a longstanding successful career in Marketing & Sales, Denise is an incisive, results-oriented leader with proven success in managing multi-million dollar accounts for New York, North and Central New Jersey regions. She compliments RCL's seasoned team of professionals as a self motivated marketing expert, critical thinker and proficient negotiator.
A proud mother of two and an avid kick-boxer, Denise is an absolute "go-getter" with a relentlessly optimistic drive of energy.
TEL: 973-968-3716
CELL: 732-895-0881
RCL Agencies Inc