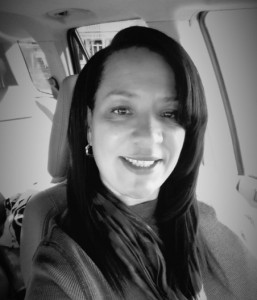 Distinguished for her "Strive to Excellence" leadership style, Cherie Lee Avinger has learned through adversity and compassion that excellence is a continual journey of daring experiences. She has built her entire executive career and life's choices on that principle. A high energy, goal-driven, fiscally conscious and technology savvy executive Cherie's style is authentic, engaging, practical and personable. She is best known for her ability to execute on demand and break down walls of resistance with the courage of vulnerability.
Some of her most valuable expertise has been gained through the willingness to be authentically exposed with her team and clientele. She attributes her success as a Corporate Executive to the genuine courage of acknowledging errors and cultivating honesty into opportunities. Humbly, she believes in the saying; "Fail Forward Fast". For the jewel of success is in the foreshadow of your mistakes. Her training and coaching is a connection of the minds and inner being with her clients and teams. She focuses on embracing old habits while practicing new behaviors without judgment and pressure. No question is too small, no idea unworthy--- no thought is off-limits. Her goal is simply to educate others on the power of their accomplishments in shifting negative behaviors through energetic skills focused on humor and education.
Having earned her Bachelor's degree in BEOSA from Montclair State University, equipped with a Certification in Professional Coaching from IPEC along with an accreditation by the International Coach Federation, a Masters Certification in the Global Supply Chain Management program of Michigan State University and certified in DISC & MBTI; Cherie's innovative Visionary Perception™ Systems have trained, coached and effectively impacted companies in the USA and Globally to exceed the expectations of a solid "A" team. A VIP member of the NAPW and NSA her leadership skills dramatically grow teams and organizations.
TEL: 973-968-3730
CELL: 862-228-2313
RCL Agencies Inc